Though Reiki is the entry point for working with energy, Sheila is also an Akashic Reader, Soul Realignment™ Practitioner, Channel, Medium and Intuitive Consultant. Her abilities to work within the Akash and to work with the Archangels and Ascended Masters has been a journey of Grace and she continues to be guided by their Grace as she offers help to those who are feeling confused or stuck. Sheila is additionally a channel for a Collective Consciousness referred to as M.A.R.C., More will be revealed regarding this CC as Sheila continues to be an open channel for this Collective Consciousness. Blog coming soon!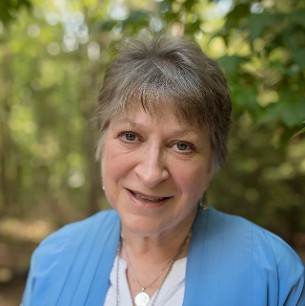 I am honored you were guided here! And Guided you were, since we are all one in seeking our spiritual path and enlightenment. I, too, have been Guided by Grace to bring this page alive for all of you. It is through Grace that I am able to work with you on a depth and plane to offer you serenity, peace and tranquility through The Soul Search.
If you feel "stuck" in your life path, if you are not certain which way to turn, or if you simply seek answers to some questions that keep popping up in your life, perhaps a Soul Search Consultation will help to clear away some of the fog you encounter. Sometimes we need a little boost to see what truly lies within us all. Allow yourself the privilege of working with your higher self to find what keeps you from moving forward in your life, and to find a new path paved with new choices. I am here for you and would welcome the opportunity to help clear your path and find the answers you seek.
Soul Realignment™ Consultations require information from you prior to the reading process. After contacting me via email, we will set up a mutually agreed upon date and time to go over the reading result. A conference call will be set up allowing me to help you become aware of:
Your own gifts and purpose in this lifetime

Blocks that can prevent you from creating the life you desire

Perceptions that limit what you create

How to begin to manifest what you really want in this lifetime
Should you wish to schedule a Soul Realignment™ Consultation with me, please contact me via email (Guidance.byGrace@yahoo.com or use the Contact Us page). Your inquiry will be answered within 72 hours. Please feel free to address any questions regarding other services or Soul Realignment™ via email.
Akashic Readiing Sessions are either in person, through Skype or Conference call. Sessions are available for 30 or 60 minutes.
Soul Realignment™ & Clearing Sessions are 90 minute sessions.
Please contact me through Guidance.byGrace@yahoo.l.com if I can be of service to you.
Sheila
Please visit my blog at:
https://wordpress.com/view/guidancebygraceblog.wordpress.com
Connect on Facebook here: https://www.facebook.com/soul.realignment4U/
As always, your confidentiality is respected and honored.!
For further information or to schedule an appointment: Phone (319) 573-1994
VISA, MASTERCARD & DISCOVER CARDS ACCEPTED